Let's face it, swim meets can be long and boring. If your kids are like mine, they want to go to every day of every meet….so those hours can add up pretty quickly, particularity considering most meets are about 4 hours long, and that doesn't event get into prelim/finals meets! Parents new to the sport can find this a bit overwhelming, particularly as you sit there thinking about all of the things you could be getting done if you weren't sitting for 4 hours to see less than 5 minutes of your kid actually swimming. I'll let you in on a secret….I've actually come to enjoy swim meets (and noit just because I love watching my kids swim), and I can even make my time there productive! So here are 8 tips for making your time at meets more tolerable, or even productive.
1. Bring your work with you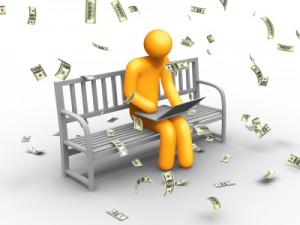 My husband is a software developer, he has spent many hours sitting at meets with his laptop typing away between events. Honestly, he sometimes does his best thinking at meets because he has no choice but to sit there. I've seen plenty of other people working at meets too, teachers grading papers, business men getting through their emailing, I've even heard on-call doctors dealing with calls.
2. Have some me time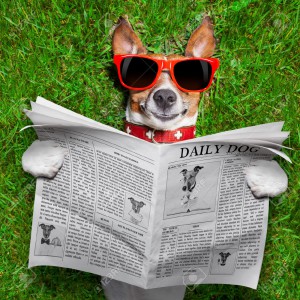 Always wishing you had more time to read, play games, do a crossword puzzle, or watch Netflix, but you can't bring yourself to let the chores at home go long enough to kick back and enjoy yourself. Well you can't vacuum your living room, mow your lawn, or do dishes at a swim meet…but you can read a book, play games, binge watch your favorite show on your phone, or bust out some crosswords or Sudoku. In fact you can download the Kindle app for free, and never be without a book. (You can even borrow free ebooks from your local library right there at the meet). Honestly, swim meets can be exceptionally relaxing. I enjoy having a few hours where have an excuse to "waste time" on these types of leisurely activities.  By the way…how did we get through swim meets before smart phones and the internet?  You don't want to know!!
3. Volunteer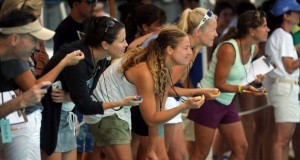 Volunteer to work at the meet, many times you get free admission, free parking, and free meals while you work. Plus it often gets you access to the deck so you can talk to you swimmer more easily. You also get the added benefit of getting to learn more about how meets work because your around the people running the meets. You get to know more people in your local swimming world, and honestly time almost always seems to go faster if you're on your feet doing something.
4. Make new friends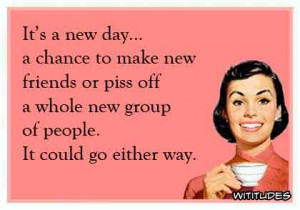 Swim parents tend to be pretty awesome people. Making friends in your swim community is a wonderful thing. You'll hear people talk about their "swim family"…believe it or not these are real things. Other swim parents will understand the unique challenges you and your swimmers face better than anyone else in your life. Honestly, try talking to your real-life sister or best friend about the 30 minute delay you had because the timing system went on the fritz, or how you're irritated with the coach for entering your kid in the last relay that wasn't scheduled to swim until 2 hours after your kid's last individual event, and their eyes will glass over…but talk about it with your fellow swim parent and they will know exactly what you mean and be appropriately outraged right along with you.

5. Take a nap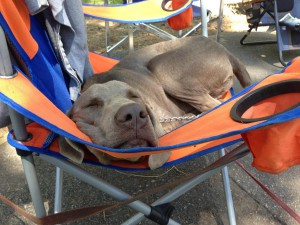 Yes, you read that right, I said take a nap. It is another one of those luxuries that you rarely allow yourself at home…but at a swim meet, why not?? Bring a comfy chair sit out in the hallway if there is no room for it closer to the pool(plus it's cooler out there), get comfy and take a well deserved snooze.  Don't worry no one will judge you…though they might be jealous because they didn't think to bring their comfy chair. Just be sure to set your phone alarm, or have one of the swim friends you made above wake you up in time to see your kid swim.
6. Take an interest in the other swimmers at the meet.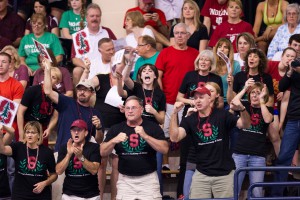 Watch and cheer for your kid's friends and teammates. Not only will it make the time go faster but you'll learn more about the sport by watching others. You'll also set a good example your kid, teaching them a valuable lesson about the importance of supporting their friends and teammates. Plus you'll be able to intelligently discuss the meet with your kids afterwards more than just talking about their races. Trust me the first time you say "Hey, did you see Lauren broke 2 minutes today?" your kids will not only be impressed that you're paying attention and understand swimming, but they will also get the impression that you actually enjoy being at their meets. Which is another important point… Whether you actually do or not, let your kids think you like the meets…no kid wants to feel like their are burdening their parents with their activities.
7. Get some chores done and save some money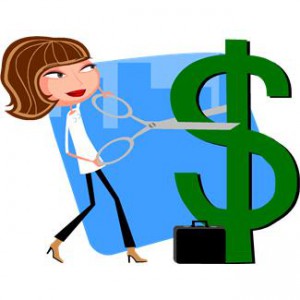 Clip coupons, make shopping lists, balance your checkbook, on-line shop, write out your Christmas cards, research that big purchase you are considering, plan the menu for next week's meals, update your calendar, check the weekly sales ads, reply to your emails. If you really think about it there are lots of things you can get done while sitting around. In fact, you might find you save yourself some money by taking the time to do these things.
8. Learn a craft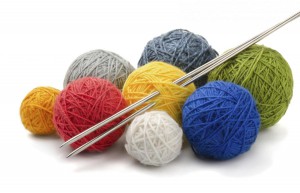 Always wanted to learn to knit, crochet, cross stitch, embroider, etc….but never had the chance?? Well swim meets & practices have just given you the gift of time. One summer I crocheted an afghan for my husband's birthday in his favorite football team's colors, all while I sat at summer swim practices…since I never worked on it at home he never saw it and was completely surprised. The only downside was I was in my 3rd trimester of pregnancy with our 4th child, and it was a HOT summer…working on a giant afghan wasn't the coolest option….but it did help the time pass…and 10 plus years later he still have that afghan.
How ever you spend your time at swim meets, just remember 2 things…
First, you don't need to feel like you are wasting your time…there are things you can do to make the time more enjoyable, productive, or even both. Secondly, and more importantly…if your swimmers love what they are doing, and find value in the experience, even if you don't get a single thing done other than support your kid in doing what they love, it was a successful day and certainly worthy of your time.
How do you spend your downtime at meets?  Comment below and share your tips!
Follow us on Twitter @Swim_Team_101
Like us on Facebook